For storage, testing, Research, Development, walk in climate rooms and also for working inside the rooms with inlet air.
We deliver various climate chambers, temperature testing rooms for storing of works of art, for archiving, material testing, storing of seeds, fruit, vegetables, etc.
For construction in halls and also in outskirt area.
For precise simulation of physical, chemical and biological environmental conditions in scientific and industrial laboratories.
According to your own specifications with special parameters for heat, cold, humidity, size, pH controlled, integration connections, outputs, cable feed through and so on.
And with special inside equipment according to your applications and uses like: Shelves, hanging constructions, drawers, storage racks, etc.
Individual dimensions and equipment
Temperature and humidity according to your requirements
With touchscreen controller
Individual options for programming and documentation
Sandwich elements – white coated steel, stainless steel, plastic, etc.
Insulation Polyurethane 80 up to 120 mm
Floor, stainless steel, wood with insulation and fiberglass reinforced phenolic resin cover – or without floor
Doors, windows, shelves, lights, etc. – all according to customer requirements
Following some examples – of customized constructions.
Walk-in climate room
with 3 separate chambers
for fly cell-culture in University
Temperature range
-5°C to +100°C
humidity 50 to 90%
Small climate cell
For testing of electronic parts
Temperature range
-20°C to +85°C
humidity 50 to 96%
Walk-in climate room with sliding doors, with several chambers for storage of art works.
Temperature range
+20°C to +25°C
humidity 50 to 60%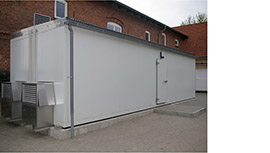 Walk-in Climate outside room
For research University for
fly cell culture
with 3 separate rooms
Temperature range +10°C to +40°C
Humidity max. 95%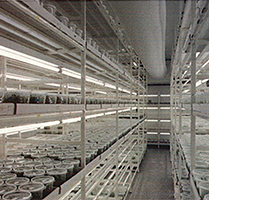 Plant climate walk-in room
With storage racks with special plant lighting for seed testing
Temperature range
-5°C to +45°C
humidity 50 to 90%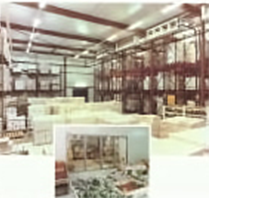 Cooling and climate room for storage of seeds, fruits, vegetables
Temperature range
+15°C to +25ºC
Cooling and storage room
Temperature range
+5°C to +25ºC